Jeff Lorber - Biographie
Keyboarder / Komponist / Produzent Jeff Lorber vereint in seinem geschmeidigen Sound Elemente aus Funk, R&B, Rock und Elektro-Jazz und war Pionier des Genre Fusion. Geboren in Philadelphia begann er mit vier Jahren, Klavier zu spielen. Als Teenager trat er mit einer Vielzahl von lokalen R&B-Bands auf. Für Jazz entbrannte Lorber während seines Studiums am Berklee College of Music. Er gründete die Band "Jeff Lorber Fusion" und veröffentlichte das gleichnamige Debütalbum im Jahre 1977.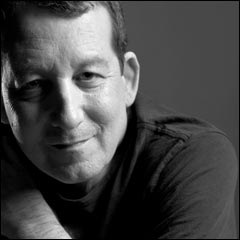 ---
In der ersten Hälfte des folgenden Jahrzehnts avancierte die Band zu einem der populärsten Jazz-Acts überhaupt. Ständig auf Tour sind sie für den Radio-Hit "Pacific Coast Highway" sogar für den Best R&B Instrumental-Grammy nominiert worden. Das 1986 veröffentlichte Album "Private Passion" geriet zu Lorbers erfolgreichstem Album. Danach konzentrierte er sich, trotz dieses kommerziellen Höhepunkts, wieder mehr auf seine Arbeit als Produzent im Studio.
Erst 1991 veröffentlichte er als Solokünstler seine erste eigene LP "Worth Waiting For", während er zugleich für den Rest des Jahrzehnts als Produzent sehr erfolgreich blieb. In den 90er Jahren stand er bei diversen Plattenlabeln unter Vertrag und veröffentlichte in den 2000er Jahren mehrere erfolgreiche Smooth Jazz Alben.
Mehr als drei Jahrzehnte nach seinen ersten Aufnahmen schließt Lorber nun den Kreis wieder und kehrt zu seinen musikalischen Wurzeln zurück: mit seinem 24. Album "Galaxy", das am 31. Januar 2012 erschien, widmet er sich wieder dem Sound, den er einst mit definierte. Dabei führt das Album das Experiment fort, das er mit seiner letzten Grammy-nominierten CD "Now is the Time" (2010) begonnen hatte.