Michel Reis: Presse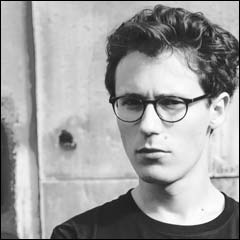 Michel Reis
---
Downbeat Editor's Pick May 2011
Published May 4th 2011 BY FRANK ALKYER
Michel Reis, Point Of No Return
(Armoured Records)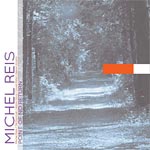 Michel Reis is a gifted 28-year-old pianist, and Point Of No Return is his latest beautiful album of original work. The emphasis on the word album stems from the fact that the Luxembourg-born, New York-based Reis has a soft spot in his heart for the long-playing format.
In the liner notes, Reis writes, "When I compose for an album, I always try to see the project as a whole from the beginning to the end, almost like a movie director."
Point Of No Return sparkles with big screen-worthy imagery. The fluidity of his right hand delivers a wondrous sense of travel on "Sailing Away At Night." Drummer Adam Cruz's rapid-fire cymbal work on the title cut feels like time speeded up, almost slipping away.
And "The Sad Clown," the set's closing number, evokes loss and longing in a manner that's nothing short of breathtaking. Those are just three examples of Reis' ability to create a mood and tell a story.
Reis is a tremendous pianist with classical chops, and maybe even a better composer, possessing a clear, expansive vision. Point Of No Return shows off both sides of this exciting artist.
---
All About Jazz: Point of No Return
By DAN MCCLENAGHAN Published: March 3, 2011
With Point of No Return, pianist Michel Reis—born in Luxembourg and now New York-based after formal education at Berklee School of Music and the New England Conservatory—has recorded an album of atmospheric, often somber, and consistently beautiful music.
The twenty-something musician avoids the trap into which so many budding artists fall: that of mixing styles and concepts on a single set, trying to show off everything they can do.   The finely focused, mostly piano trio effort is augmented on three tracks by Vivek Patel's rich-toned flugelhorn, and is joined by soprano saxophonist Aaron Kruziki on the opener, "The Power of Beauty."  
Reis is a musical storyteller in the mode of Ennio Morricone, the Italian soundtrack master, his soundscapes drawing pictures and stirring up reflective moods. "The Power of Beauty" explores, with its ebb and flow energy and pensive/gregarious dynamic, the subtleties and quirky joys of the appreciation of what pleases the soul.
The group's approach is remarkably cohesive: like chamber music in its ebb times; jazzy and vivacious, when the tempo flows freer.   The trio tune, "Folk Song"—with its deceptively simple melody and sublime delicacy, combined with the leader's Bill Evans'-like touch—has a floating, pastoral feeling, painted by the subtle group interplay.
"Sailing Away" opens with more forward momentum than most of the tunes, and then drifts into an interlude of spare, sparkling, inward quietude.   Patel rejoins the trio on "It's Only Been a Dream," which surges on a flexible momentum, while the title cut has the most hopeful vibe of the set, with a danceable rhythm that shifts into zesty, quirky, frenetic interludes, giving way to moments of lovely repose.
"Riverside Drive" again features Patel, and some gorgeous, spontaneous-sounding work from Reis.   "The Sad Clown" closes out this first-rate set on a subdued and melancholy note, its dark-hued atmosphere full of gray shadows, shot through with shafts of sunlight."
---
expressmilwaukee.com
By David Luhrssen (March, 8, 2011)
Pianist Michel Reis on Point of No Return follows along the crystalline path of Germany's ECM label, 1970s proponents of exquisite acoustic chamber jazz. Like his forebears, Reis' compositions thrum with a cool, focused pulse; the bluesy swing of jazz is instilled with a strong harmonic similarity to Debussy and other 20th-century classical Impressionists.
Reis' band isn't afraid to raise its voice in carefully etched cacophony, but the heart of his music is calm and reflective, and leaves little room for the dull routine of contemporary jazz in which solo follows solo like children waiting in line for the microphone at the talent show.