Michel Reis Quartet
Music is able to trigger very different feelings in listeners, even without support from additional information and without bodily contact. Music which stimulates immediate feelings of happiness deserves attention. Michel Reis has succeeded in this and reached many people with his gift.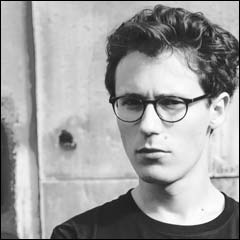 Michel Reis
Michel Reis - Piano
Stefan Karl Schmid – Sopran-/ Tenorsax, Klarinette
Robert Landfermann - Kontrabass
Jonas Burgwinkel - Schlagzeug
A basis has already been created for this because the compositions demonstrate an amazing melodic character. Because they are catchy on the one hand, easy to understand, simply beautiful. But they still have complexity which let the pieces created sound neither banal nor plain. Quite the contrary: Crackling tension is created during the quartet´s first CD "Hidden Meaning" which causes us to forget time.
Michel Reis does not compose the music for an album in a vacuum, but instead specifically for the band members and their individual instrumental style, skills and respectively own interpretations as well as their special tone quality and their "playing philosophy". The result is a total work of art which causes people to take notice.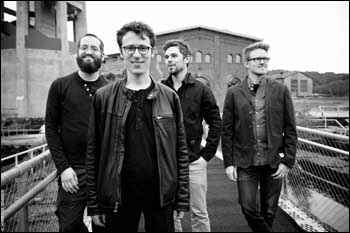 The band features Cologne musicians: Stefan Karl Schmidt on soprano and tenor saxophones as well clarinet, Robert Landferman on bass and Jonas Burgwinkel on drums.
Pianist and Composer Michel Reis started his musical training at an early age. A native of Luxembourg, he began studying classical piano with Serge Bausch and Jazz Piano, Composition and Theory with Kris Defoort, Patrick Hartert, Guy Cabay and Gast Waltzing at the Conservatoire de la Ville de Luxembourg.
To further his musical training, Reis moved to Boston, MA to study at Berklee College of Music and the New England Conservatory of Music, obtaining first a BM and then a MM in jazz piano and composition.
During his training in Boston, Reis studied, worked and performed with Joe Lovano, Danilo Perez, Dave Holland, George Garzone, Ran Blake, Frank Carlberg, Esperanza Spalding, Hal Crook and Greg Hopkins.
In 2010, Reis participated in the ASCAP Foundation Workshop in Memory of Buddy Baker, led by film composers Bruce Broughton, Mark Snow, Ira Newborn and David Spear, with whom he has remained a part-time student.

Michel Reis Quartett


Deutsch |

English
---
Projekte:
Reis, Demuth & Wiltgen Trio