Michel Reis: Biographie
Mit acht Jahren begann der in New York lebende luxemburger Jazzpianist und Komponist Michel Reis seine klassische Klavierausbildung. Schon sehr früh galt sein Hauptinteresse dem Jazz und der improvisierten Musik.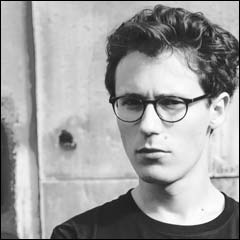 Michel Reis
---
Nach seinem Abschluss am "Conservatoire de la Ville de Luxembourg" besucht er das Berklee College of Music und das New England Conservatory in Boston, wo er mit Joanne Brackeen, Danilo Perez, Hal Crook, Ed Bedner, Joe Lovano, Greg Hopkins, Frank Carlberg, Ran Blake und George Garzone studierte.
Von George Garzone, Esperanza Spaulding, Ran Blake und Joe Lovano bis Dave Holland: Alle, die Michel Reis erlebten, sind sich sicher, einem außergewöhnlichen Pianisten begegnet zu sein.
"A very exceptional pianist and composer"
Joe Lovano
"A musician of outstanding talent, discipline and seriousness"
Danilo Perez
Bereits seine ersten CDs wurden mit höchstem Lob ausgezeichnet:
"A tremendous pianist"
Down Beat
"A musical storyteller"
AllAboutJazz
"His place in the realm of jazz pianists is assured"
JazzReview
Die ersten drei CDs "A Young Mind" (2005, WPR Jazz), Fairytale (2009, WPR Jazz) und Point of No Return (2011, Armored Records) veröffentlichte Michel Reis auf amerikanischen Labels. Für einen jungen Pianisten bekam er erstaunliches Lob: «a tremendous pianist» (Down Beat), «a storyteller» (AllAboutJazz), «his place in the realm of jazz pianists is assured» (JazzReview), konnte man lesen.
Seine letzte CD «Hidden Meaning» veröffentlicht er nun beim internationalen Label «Double Moon Records», und lässt Assoziationen an die Quartette von Keith Jarrett, an europäische wie amerikanische Tradition aufscheinen.
Michel Reis spielte bereits weltweit mit Musikern wie Didier Lockwood, George Garzone, Alex Terrier, Aaron Kruziki, Nir Naaman, Esperanza Spalding, Joe Lovano und Dave Holland.
2005 belegte Michel Reis den vierten Platz an der "First Moscow Competition for Jazz Performers (Piano)". Bei der "Montreux Jazz Solo Piano Competition" erreichte er 2006 den zweiten Platz.