Peter Fessler
Since his spectacular duet performance with Al Jarreau at the Montreux Jazz Festival, Peter Fessler has been considered the premiere jazz voice of Germany. Randy Crawford, Bobby Mc Ferrin, Toots Thielemanns, and many other stars also recognize his unique talent and singular ability. As one of the next generation's jazz stars, he has earned his place on the international stage.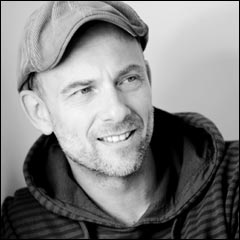 Peter Fessler
Fessler's designation as "a phenomenon of European jazz vocalists" is accurate. If critics call him to often a "Multivoice" or a "Vocal-virtuoso", Peter Fessler rather refuses. His saying is: "when you sing too much the virtuoso style, you get's the applaus, but not the heart of people".
Fessler's recent recording and his performance as a "solophonic" musician is a breathtaking fusion of voice and classical guitar. He has found the perfect sound asthetic: quiet, warm, sensitive and fascinating.
>>> Biographie
>>> Pressevoices (in German)
>>> Photos

Fessler & Weniger
"Two in One"