Aki Rissanen - Presse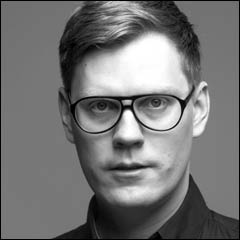 Aki Rissanen
>>> Pressefotos
---
Aki Rissanen is the one to watch - A Man For All Seasons
Jazzwise May 2016 by Stuart Nicholson
Finnish pianist Aki Rissanen's chameleonic virtuosity has seen him play with an enviable list of luminaries that includes, among others, Randy Brecker, Barry Guy, Michael Gibbs, the UMO Jazz Orchestra and Mats Gustafsson. Yet, as Stuart Nicholson finds, such versatility has been a blessing and a curse and it's only now that the pianist's own distinct identity is emerging on his latest long-player, Amorandom.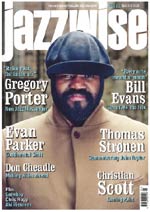 Pianist Aki Rissanen is a self-confessed piano junkie with the ability to play in almost every style of jazz known to man. It's meant his telephone never stops ringing. The freelance life is something he has thrived on, with fresh musical challenges every day of the week, but now, at 36 years of age, he's doing a bit of soul searching.
"I have this problem," he says. "I have played in literally hundreds of different bands and different styles from avant-garde, big band, ragtime and everything in-between. And that's what I like to do, what I wanted to do until this point. Finland is not that big a country, so there's always jobs for guys who can play everything, like me. But I have been drifting to find my own voice because I have had so many paths to follow. I'm not being objective when I say this, but I think I'm going to find it some day; now is a good point in my career, I'm getting somewhere I think."
Evidence that he is indeed getting somewhere comes with his debut for the Edition label, Amorandom, with his trio featuring Antti Lötjönen on bass and Teppo Mäkynen on drums.

"I feel mature enough at last not to hide my musical influences," he says. "They're pretty evident anyway, but at the same time I feel that my own voice is present more than ever before. When one gets older on tries to go back to one's roots, that's important for me- all the music I have listened to and read over the years. I have avoided writing certain types of songs that sound too 'fusion' or too 'classical' or anything like that, but this time when I wrote the music for this album- or the score for the animation movie which was the first step of this album- I just forgot about writing certain type of music and left myself free, to use all the influences from over the years. So, I'm going back to my roots to come back to the present day."
On the album, Rissanen lives up to the claim in Downbeat magazine last year that he's a "rising star around Europe" and more. An assured performance, Rissanen has the capacity to surprise with an occasional dash of polytonality that's rather like encountering an unexpected spice in a familiar meal-
"It's a bit of craziness. I want to explore different things and present two distantly different things at the same time. That comes from listening to the music of Messiaen, that kind of stuff, with four harmonies present at the same time and, yeah, I like to have that sound in what I do."
With his often minimalistic developmental technique Rissanen is a musical storyteller, a jazz musician with something to say.
"I like to play things that don't reveal themselves on the first beat," he explains. "They need like eight minutes to flourish, and minimal music is great for that- it evolves into something which wasn't apparent at the beginning."
As you might expect from someone who's not afraid to reference Messiaen, there is a lot more going on in this album than initially greets the ear, such as an oblique nod to Charlie Parker on 'Bird Vision', for example.
"I tried to avoid a 'too direct reference'. It's not that obvious it's a bebop melody and, of course, the harmonies and rhythms are extended from the bebop language. I felt it was a homage to Charlie Parker in the first place, then I felt like playing Thelonious Monk with this angular, dissonant approach which is also there, and also like a minimalist in a way, I like to play things that don't reveal themselves on the first beat, they need longer to really flourish".
But there's also something else that underpins Rissanen's approach, something that gives whatever he plays, whether it's acknowledging the influence of Giuffre on 'For Jimmy Giuffre' or the minimalistic approach of 'Paysages pas sages', and that's his desire to allow his Finnish identity to shine through.
"I feel it's very important for Finnish musicians to use the roots of their music, the folklore- not that everybody should do that- but for me it's always been a great influence. Of course, my classical music studies are important, but also the folk music, psalms, Finnish hymns which my grandmother used to play for me. She was a keyboard player, and yes, I try to use all these formative influences and my music from there."
---