Geir Lysne - Biography
Geir Lysne is a Norwegian composer, conductor, musician and teacher. He was born in 1965, and educated from the 'Norwegian Academy of Music' with jazz saxophone and composition as main subjects.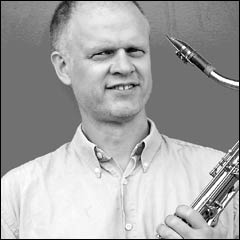 Geir Lysne
>>> Press photos
Lysne is international well known on the big band, wind ensemble, and partly on the classical orchestra scene. He has done more than hundred productions with twenty top professional European ensembles and radio jazz orchestras like NDR big band, HR big band, DR big band, UMO big band, Aarhus Jazz Orchestra, Norwegian Wind Ensemble, all five Norwegian military orchestras etc.
With his own 'Geir Lysne listening ensemble' he released four award-winning albums on ACT. 'Boahjenásti' won the 'German Critics Award' in 2006, and was nominated for 'Danish Music Award Jazz' as well. His big band project with Stefano Bollani and NDR big band, released on Universal/Verve, received the 'Echo award jazz' 2013.
Besides being assistant professor at the Academy of Music in Oslo, he is a 'Composer in Residence' at the Academy of Music in Luzern 2013-2014.
The Norwegian Wind Ensemble has hired Geir as a curator in their 'real time music' series for 2013-2015. With his unique methods in orchestra improvisation, he already has done remarkable success with this classical orchestra.
Lysne's compositions have been played on the radio and TV in over 30 countries, and he has also received coverage from many publications including, 'Die Welt', 'Jazz podium', 'Deutschlandfunk' and '3sat'. He regularly works with other artists, and has conducted tours with well-known artists like Bobby McFerrin, Joe Lovano, Stefano Bollani, Mory Kanté and Nils Landgren.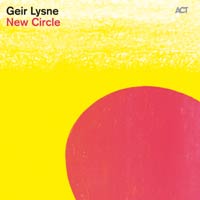 Geir Lysne: "New Circle" (ACT 9561-2)
Geir Lysne is taking a new artistic direction in 2013, now releasing an album for septett. Geir Lysne "New Circle" is a mix of everything he has worked on the last 20 years. Electronics, world music, big band, jazz, all blended together with great international musicians and him self as an extraordinary multi instrumentalist.