Milan Svoboda - Solo
In his solo piano recital Milan Svoboda presents mostly original compositions and improvisation. Svoboda has performed solo recitals in the USA, Italy, Germany, Poland and other countries. His concert in Köln was broadcasted in spring 1994 by the WDR German television company.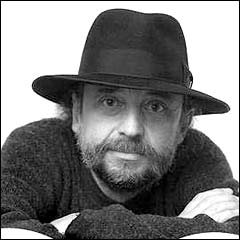 Milan Svoboda
In 1997 he presented his recital at the international jazz piano festival in Prague's Rudolfinum hall, the recording of which was released as a CD named "Solo Piano Recital".
Milan Svoboda - piano
---
Requirements: tuned concert piano

Biographie

Solo

Quartet

Contraband

Presse