Milan Svoboda Quartet
MILAN SVOBODA QUARTET, founded in 1979. Modern mainstream combining jazz with elements of contemporary serious music, rock and folklore elements and very often grouping individual themes into larger musical units of a suite character.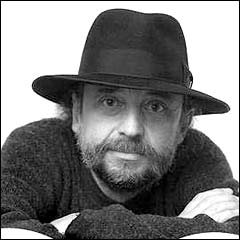 Milan Svoboda
Concerts all over Europe, in the U.S.A., and in India. In June 1991 selected to participate in the First European Jazz Night - a TV concert of European jazz personalities transmitted from Vienna to 24 countries. CD Albums: "Open The Window Wide", "Dedication", "The Boston Concert" , "Tonight-Tomorrow Morning" and the last one Milan Svoboda Q & Tony Lakatos.
Milan Svoboda - piano
Michal Gera - trumpet, flugelhorn
Martin Lehky - bass guitar
Ivan Audes - drums
---
MSQ partitipation on int. jazz festivals:
Leverkusen Jazz Days, Konstanzer Jazz Herbst, Münster, Europische Wochen Passau, Jazzbühne Berlin, Orgeltage Burghausen, Lindau, Husum, Göttingen, Leipziger Jazz Tage, Trier, Jazz Meeting Berlin, Jazztage Görliz, Jazz Rally Düsseldorf, Chemnitz, Jazz Weekend Regensburg, Jazz in Hamburg, Jazz T(w)oday Trostberg , Jazz auf dem Burg Burgthann (Germany) - Paris, Bedarieux, Marvejoles, Jazz a toute heure Saint Remy de Chevreuse, Les ranez-vous de l´erdre Nantes (France) - European Jazz Night Vienna, Bad Ischl, Linz (Austria) - Jazz in Olten (Switzerland) - Brosella (Belgium) - Jazz Jamboree Warszaw, Piano Jazz Festival Kalisz, Jazz Odra Wroclaw (Poland) - Jazz e dintorni Assisi (Italy) - San Sebastian, Villena (Spain) - Sibiu (Romania) - Bratislava Jazz Days (Slovakia) and all importand festivals in Czech Republic.
---
Talented musicians primarily from the Czech Republic: Michal Gera, trumpet, flugelhorn; Milan Svoboda, piano; Martin Lehky, bass guitar; Ivan Audes, drums, and featuring Hungarian tenor saxophonist, Tony Lakatos, deliver great combinations of uptempo jazz, sophisticated rock and a little blues.
This session has something that many of us miss with regard to contemporary jazz. The opening track, "Bluff" sounds like a mixture of Eddie Harris, Horace Silver and Donald Byrd in the sixties and seventies. Svoboda swings on piano beneath Lakatos' tough and tender sax. Gera's trumpet swings hard like his bandmates in a jam reminiscent of Eddie Harris' "Freedom Jazz Dance." "Mud/Bahno" injects straight-ahead into fusion.
Lakatos sax workout here is similar to Dexter Gordon's soulful interpretations. After a lively workout, it cools down to Gera's trumpet performance worthy of the highest praise. "Shadows/Stiny" waxes an intellectual groove, but has a sensual quality as well.
The band knows a smokin' groove, as evident in "Body and Soul," and they play the right balance of both. "Hot Coffee" has a "big city" sound with Gera's trumpet telling a story in the midst of "neon lights and fast movers." It changes gears and settles down to Lehky's bass guitar and Lakatos tenor holding a conversation. Audes swings the drums harder here than on any other track. "View From the Window" is not "cocktail," but it's what lounge music hoped to be. The solos are strong and it starts out with high-energy but cools to a low boil. Milan Svoboda composed all tracks, except "Body and Soul". This disc should be quite welcome to a wide audience. This is some really great contemporary jazz and hopefully more like it will spring forth.
Rating: Four Stars
Reviewed by: Denai Burbank

Biographie

Solo

Quartet

Contraband

Presse