Julie Campiche Quartet: "Onkalo" (Meta Records, März 2020)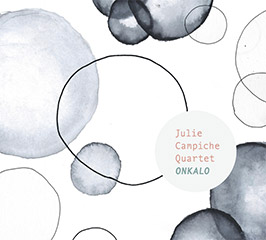 Julie Campiche Quartet - Onkalo
Nach 8 Jahren reger Konzerttätigkeit mit der Gruppe Orioxy lanciert die Harfenistin Julie Campiche nun ein neues Projekt mit einer rein instrumentalen Besetzung. Das Quartett besteht aus vier Schweizer Musikern der neuen Generation. Neben Campiche sind dies Manu Hagmann, ihr langjähriger Weggefährte, am Kontrabass, Clemens Kuratle am Schlagzeug und Leo Fumagalli am Saxophon. 
Die grossen Fragen ihrer Generation dienen als Inspirationsquelle für ihre Kompositionen - wie im Fall vom Stück "Onkalo", welches nach dem Standort des ersten Endlagers für radioaktiven Abfall benannt ist, oder dem Titel "Flash Info", welcher die mediale Reizüberflutung thematisiert. Die Band schafft mit einem ausgeklügelten Gemisch aus elektronischen Effekten und akustischen Klängen eine cineastische, melancholisch angehauchte Atmosphäre, untermalt von unkonventionellen Grooves, welche mühelos zwischen zarten, zerbrechlichen und treibend, ekstatischen Stimmungen hin und her pendelt. Ein elektro-akustisches Klangerlebnis welches der Improvisation viel Freiraum lässt.
>Soundfiles at Soundcloud
---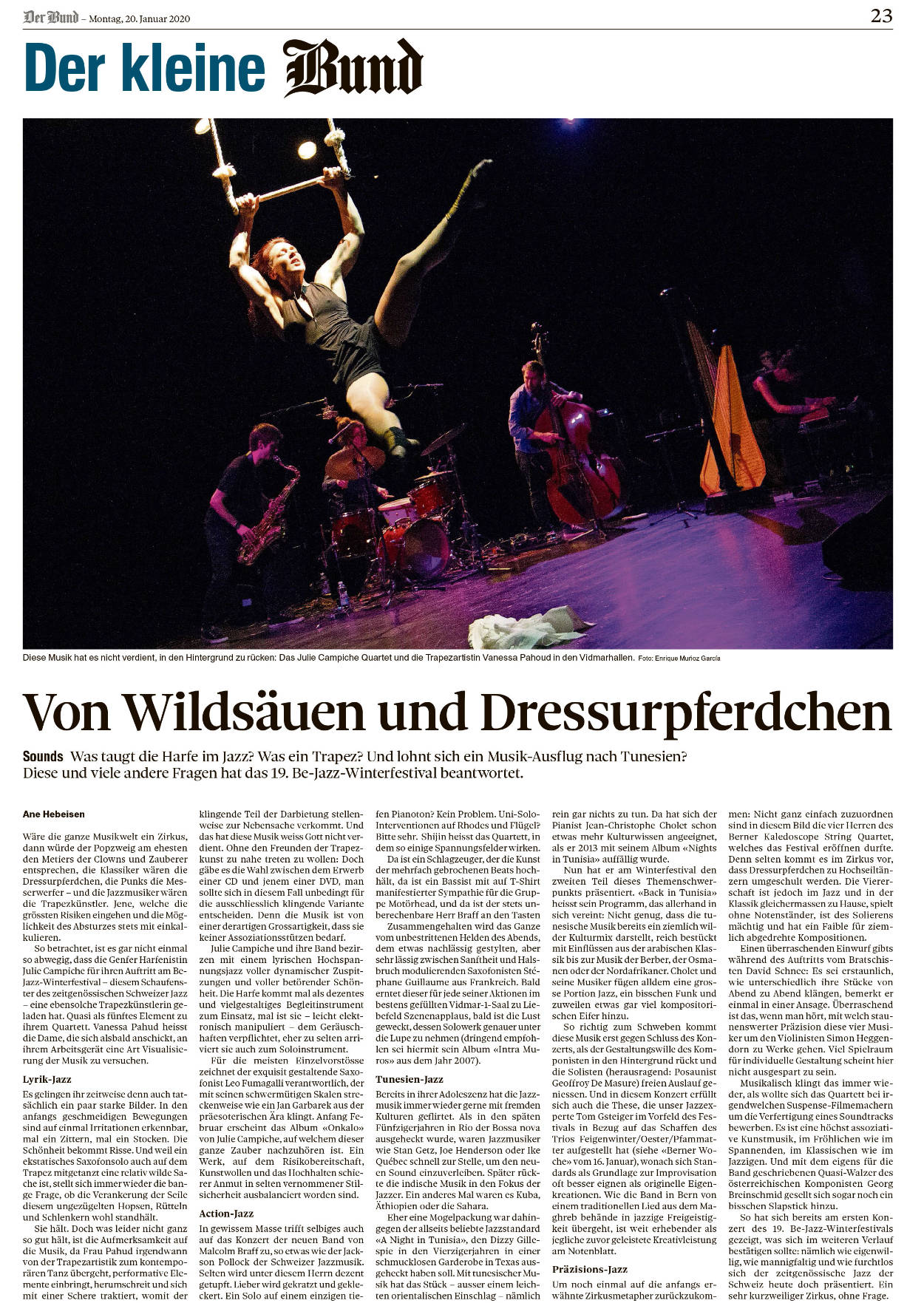 ---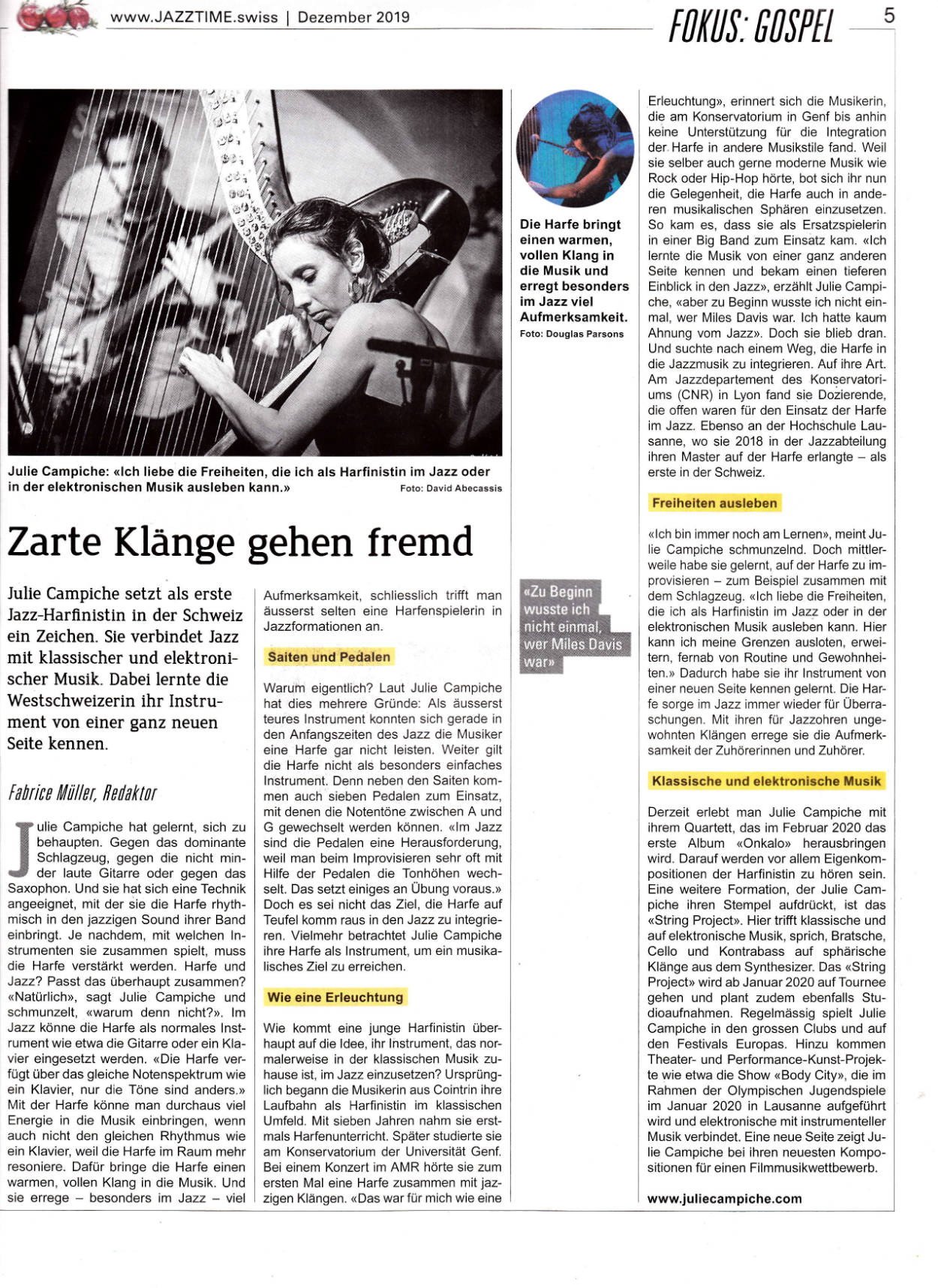 ---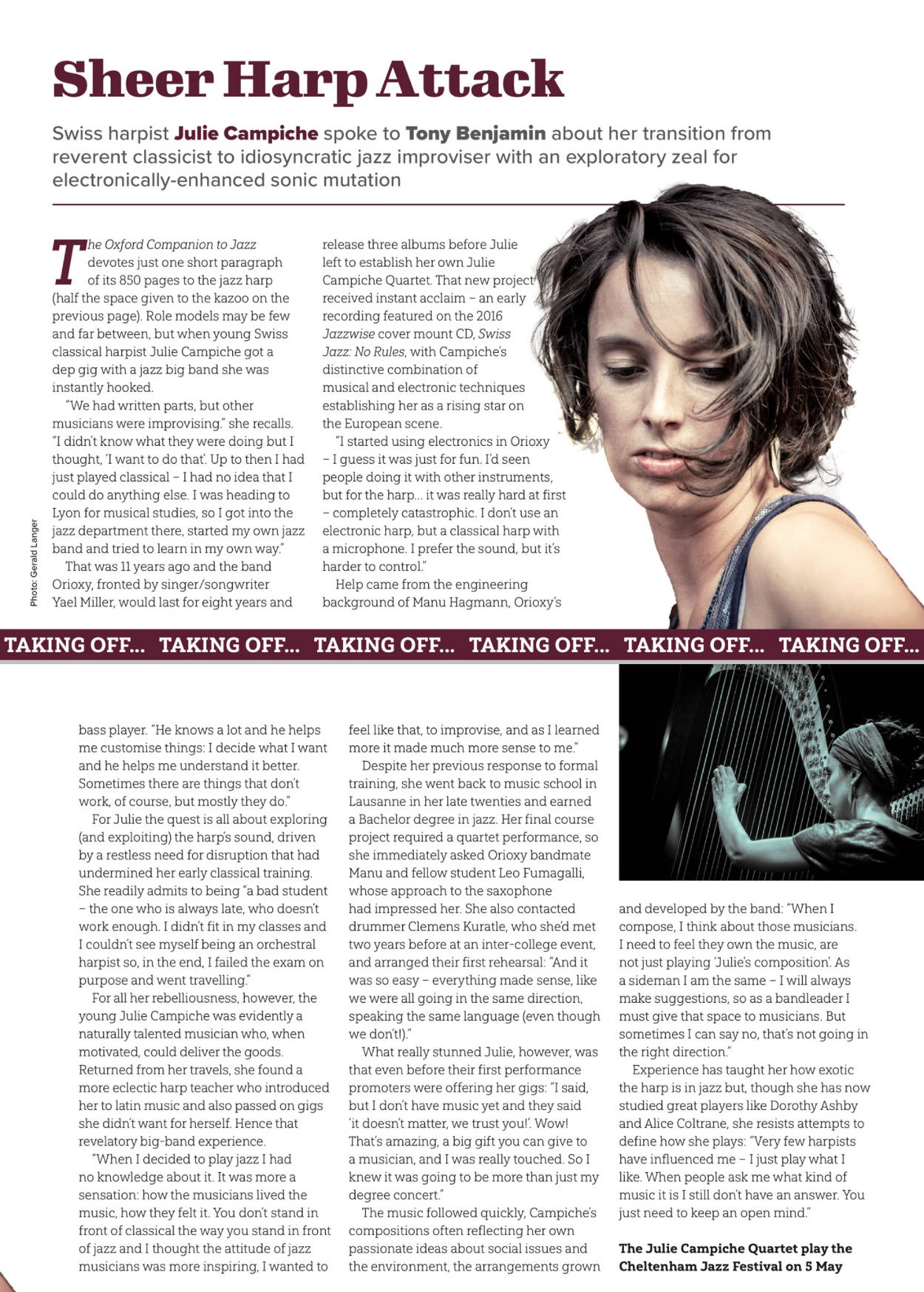 ---
Jazzthing
Reinhard Köchl / April 2020
album's review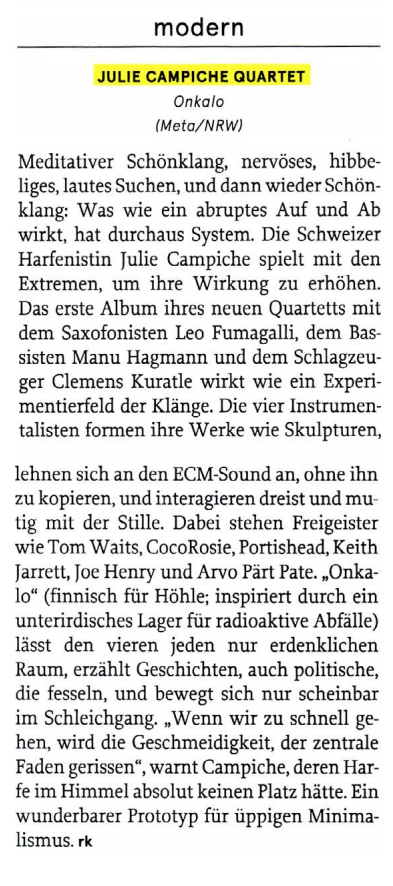 ---
Concerto
Christian Bakonyi / April 2020
album's review - «4 stars»

---
Jazzwise Magazine, 07.05.2019
Joshua Redman And Sosa Electrify Spirits, As Kinch And Campiche Take The Cheltenham Crown
After last year's swelter, Cheltenham Festival offered a more temperate climate for 2019's week of jazz – a genre where cool is always welcome.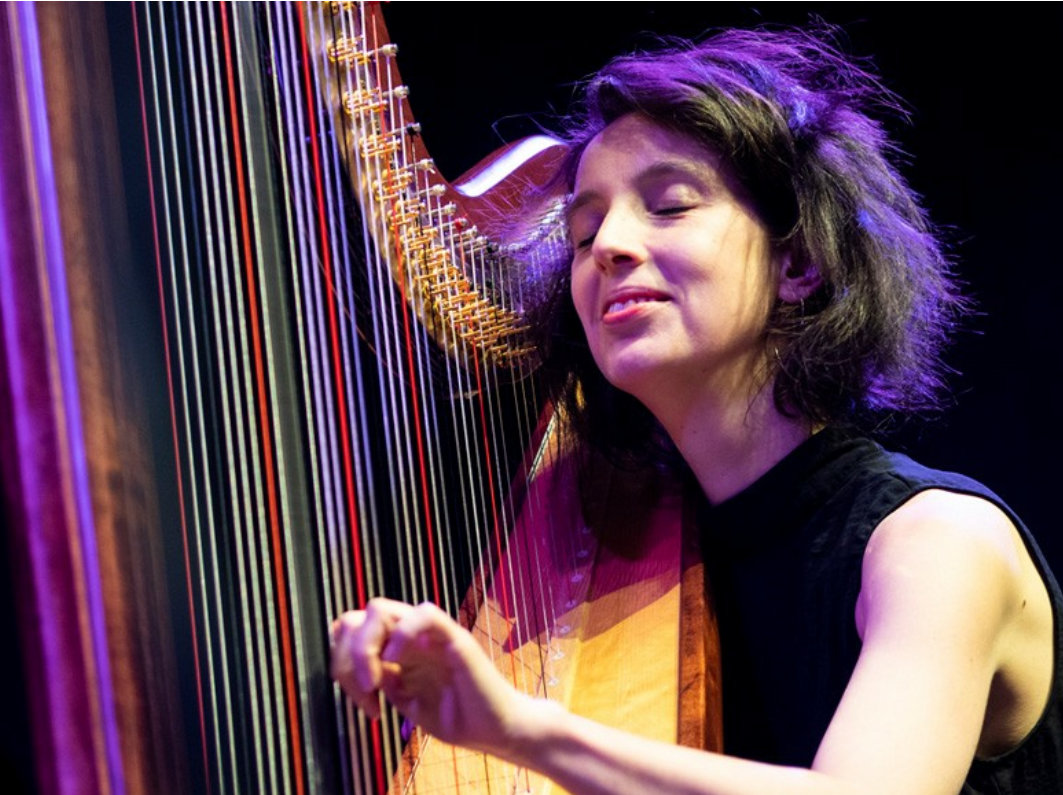 More subtle, yet equally impressive, Swiss harpist Julie Campiche's (above) UK debut revealed a unique voice both in her electronically processed instrument and the style of her playing. Her quartet steered their way through the lengthy 'Onkalo/To The Holy Land' suite with remarkable empathy, managing extended electronic spells and shifting rhythmic forms with seamless precision.